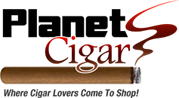 Call: 1-877-97-CIGAR
Your shopping cart is empty!
ARTURO FUENTE OPUS X
When Carlos Fuente Jr. created this blend for his own personal everyday cigar; he never dreamed that it would bloom into this legendary classic. The blend is 100% vintage, Dominican-grown, Cuban-seed tobaccos with a perfect spicy wrapper. Each cigar delivers full-bodied mouthfuls of flavor in every draw. The construction of these hand-rolled cigars is always of the highest standards so the draw is smooth, the burn exceptional throughout the entire experience. Taking its place on the prestigious "best of the best" and "top 10"lists. If you are among the few that have the means to order a box of Arturo Fuente Opus X, I highly recommend them.
Showing 1 to 4 of 4 (1 Pages)