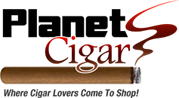 Call: 1-877-97-CIGAR
Your shopping cart is empty!
CAMACHO 10TH ANNIVERSARY
The Camacho 10th Anniversary cigars are exquisately packed in a very beautifully boxed pressed Corojo Puro, this commemorating the 10th anniversary of The Camacho family growing truly authentic corojo tobacco. This cigar is a medium to full bodied cigar with inspiring flavors using the masterful blending techniques that the Camacho is known for. This balanced cigar is guarenteed to be a smooth smoking experince with every draw.
There are no products to list in this category.