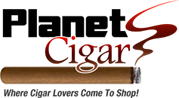 Call: 1-877-97-CIGAR
Your shopping cart is empty!
ROCKY PATEL SUN GROWN FUERTE
Rocky Patel Sun Grown Fuerte is fully aged in cedar vaults smokes slow and sweet with slight notes of toasted almonds butterscotch and cedar. This topnotch-power version of Rocky Patel's best-seller Sun Grown is made in Honduras with a full flavored blend of Brazilian, Dominican and Nicaraguan tobaccos, all married together via Nicaraguan binder and Ecuador wrapper. The cigar comes in four sizes in the classic Sun Grown box of 20 count wearing the double band in gold and red colors. The Rocky Patel Sun Grown Fuerte from Rocky Patel is filled with savory creamy flavors that Rocky became so notable for and we are please to be carring this great line of cigars.

Showing 1 to 4 of 4 (1 Pages)