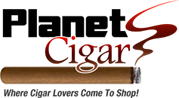 Call: 1-877-97-CIGAR
Your shopping cart is empty!
LIGA UNDERCROWN CIGARS
In early 2009 the demand for Liga Privada cigars was at a peak and still continues into the present day; that Drew Estate ask there torcedores to smoke less Liga Privada cigars because they were leaving too few to be exported. But Instead of giving them up, these resourceful rollers went to work on a solution and created the new Liga Undercrown by Incorporating many of the same rare tobaccos, but of different vintages and priming's, the cigar they created was no mere replacement rather it is an exceptional smoking experience of quality and flavor that deserves to be smoked by all. The Liga Undercrown features Brazilian and Nicaraguan fillers and Nicaraguan binder and covered in a dark brown San Andres Maduro wrapper. These exquisite cigars from Drew Estate are presented in a classic wooden box.
Liga Undercrown Blend Summary:
Capa: Otapan Negro Último Corte
Capote: T52 Connecticut River Valley Stalk Cut & Cured Habano
Tripa: Select Brazilian Mata Fina and Nicaraguan Cuban Seed
Strength: Medium to Medium-Full
Packaging: 25-ct Display Cabinet BN Boxes
Taste Profile: Lush, smooth and creamy with a natural inherent sweetness.
Cigar Style: Refined and balance with excellent depth for the smoker.
Showing 1 to 8 of 8 (1 Pages)