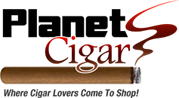 Call: 1-877-97-CIGAR
Your shopping cart is empty!
LA JUGADA PRIETO CIGARS
La Jugada Prieto Maduro Cigars are the newest creation made at Erik Espinosa's world renowned Espinosa's factory "La Zona" in Esteli, Nicaragua. This new brand comes from two of the greats; Danny Moya and Nelson Ruiz of Moya Ruiz Cigars. The La Jugada Prieto is an incredible maduro with rich flavors and aromatic notes of dark chocolate with the taste of pepper and spice and a slight hint of sweetness; covered in a oily Mexican San Andres aged wrapper. you are sure to love this great cigar.
Showing 1 to 5 of 5 (1 Pages)