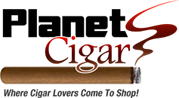 Call: 1-877-97-CIGAR
Your shopping cart is empty!
AVO MADURO
Avo Maduro Cigars are aged to perfection and blended with five special Dominican leaves and then wrapped in a Connecticut Maduro Broadleaf wrapper. The smoke is smooth and well-balanced with a drawn out finish. If you love AVO then you need to try these AVO Maduro Cigars.
Avo Piramides Maduro are mild to medium bodied cigars with bold, exquisite, woodsy flavors. ..
Avo Robusto Maduro are a mild to medium bodied cigar with excellent spicy overtones that are very pl..
Showing 1 to 2 of 2 (1 Pages)