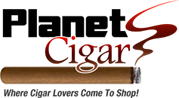 Call: 1-877-97-CIGAR
Your shopping cart is empty!
BLUE MOUNTAIN CIGARS
Enjoy the harmony of the Reserve Series. Our master roller, Don Ramon Hernandez is a 6th generation cigar master, who brought seeds from Cuba to Nicaragua in 1992. Planted and grown on a fertile, untouched plot of land, the tobaccos used in this blend are meticulously nurtured and aged for the utmost in quality. Truly a hands-on approach to cigar making, each leaf of tobacco is inspected carefully throughout each step of the creation process and then exclusively hand-selected and rolled in limited batches. Aged up to 4 years to create the absolute apex of perfection, each cigar carries the mark of Cuban tradition and expert craftsmanship.
​Planet Cigars Is No Longer Carrying The Blue Mountain Cigar Line.