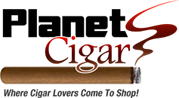 Call: 1-877-97-CIGAR
Your shopping cart is empty!
ROCKY PATEL SUN GROWN
Rocky Patel Sun Grown Cigars is a long & full finish and is just one of the many compliments of this extraordinary smoke; with its spicier blend than the much-respected Indian Tabac Vintage introduced by Rocky Patel's Indian Tabac Cigar Co. The Rocky Patel Sun Grown cigar is a unique medium to full bodied cigar with a aged 5 year old Ecuadorian sun grown Sumatra wrapper. It is medium-to-full in body and full of sweet elements similar to those experienced from smoking old Cuban cigars.
Showing 1 to 5 of 5 (1 Pages)