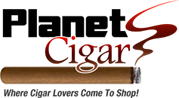 Call: 1-877-97-CIGAR
Your shopping cart is empty!
H UPMANN 1844 RESERVE
H. Upmann 1844 Reserve has a world of complex flavors that take the cigar lover on the journey they expect from such a fine cigar maker; perhaps this could possible be the best of from H. Upmann featuring a robust Ecuadorian Cubano wrapper, Nicaraguan binder and Dominican filler tobaccos superbly made in the Dominican Republic.
H Upmann 1844 Reserve Aperitif 5 Tins of 6 (30ct.) these full body short smokes from H Upmann cigar ..
H Upmann 1844 Reserve Corona Major Tube Cigars are in-cased in their own little tube humidor an..
Showing 1 to 2 of 2 (1 Pages)