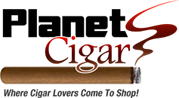 Call: 1-877-97-CIGAR
Your shopping cart is empty!
SANCHO PANZA DOUBLE MADURO
Sancho Panza Cigars were originated in Havana Cuba in 1852 and are still made there with a surprisingly mild taste for Cuban cigars. In sharp contrast, the Honduran version of Sancho Panza was introduced in 2001 with a very rich taste.
Like Sancho Panza, the loyal squire who remained at Don Quixote's side through all of his delusions of grandeur, this cigar makes a worthwhile companion. It is a cigar you can always depend on for an excellent draw and a decidedly rich, full-bodied flavor.
Crafted under the direction of Estelo Padrón, the great Hoyo de Monterrey cigar master, Sancho Panza is a superbly constructed, square-pressed cigar. The Sancho Panza Double Maduros flavor is so extraordinary, four of its frontmarks scored 90 or better in Marvin Shanken's Cigar Insider when the brand was introduced. Yet it is so surprisingly affordable, Sancho Panza is a cigar that can be enjoyed every day.
The Sancho Panza Double Maduro has an intoxicatingly dark taste, from it's Oscuro wrapper, and a long filler blend of Dominican Piloto Cubano with Honduran and Nicaraguan leaves. This medium to full-bodied smoke has a spicy kick.
Showing 1 to 6 of 6 (1 Pages)