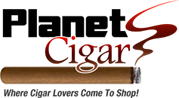 Call: 1-877-97-CIGAR
Your shopping cart is empty!
COHIBA EXTRA VIGOROSO
Planet Cigars is proud to have this Cohiba line; The Cohiba XV is a full-bodied, rich tobacco degustation premium. It savouring a select Sun Grown Sumatran wrapper leaf that is aged for three years. It's extra flavor is accomplished with a blend of Nicaraguan Ligero and Dominican Piloto tasting Ligero filler and a binder of Connecticut broadleaf savouring has tasting aged three years.
Showing 1 to 5 of 5 (1 Pages)