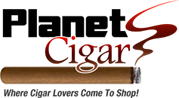 Call: 1-877-97-CIGAR
Your shopping cart is empty!
EXCALIBUR
Excalibur cigars are the choicest cigars picked from the world renowned HOYO DE MONTERREY tobacco fields.

The best cigar made in Honduras.Whether you choose the silky-smooth Connecticut shade wrapper or the dark, mellow broadleaf wrapper, you are sure to enjoy a pleasing, and refined smoke This cigar is so good, so full of flavors, and at the same time, without any appreciable 'bite' that always comes with "full body" cigars.
Showing 1 to 14 of 14 (1 Pages)