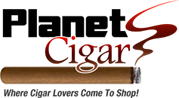 Call: 1-877-97-CIGAR
Your shopping cart is empty!
OLIVA MASTER BLENDS 3
Only from the best from tobacco leaves come the best cigars; and the Oliva Family does it again; The Oliva Master Blends 3 'Liga Maestra' series limited-edition, artisan-crafted cigars of private estate selection quality. Specifically blended to deliver the richest of Nicaraguan Ligero longfillers inside Nicaraguan broadleaf sun-grown wrappers, the Master Blends 3 selection is a full-flavored, and aromatic smoke specially designed to enlighten every occasion.
Showing 1 to 4 of 4 (1 Pages)