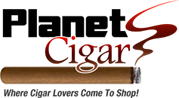 Call: 1-877-97-CIGAR
Your shopping cart is empty!
CARLOS TORANO EXODUS SILVER
Carlos Torano Exodus Silver Cigars Edition is an ultra-premium blend. The Exodus 1959 Silver Edition is a medium to full bodied cigar with complex flavors that develop hints of citrus and wood. The beautiful Criollo wrapper blends magnificently with the combination of Honduran, Mexican, and Costa Rican filler.
Showing 1 to 4 of 4 (1 Pages)