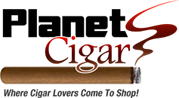 Call: 1-877-97-CIGAR
Your shopping cart is empty!
LA AURORA 107 MADURO
In 2010 it marked the 107th Anniversary of La Aurora cigar factory. The oldest Dominican cigar factory La Aurora 107 offers a balance between peppery, sweet and toasty notes, featuring a dark, oily Ecuadorian Oscuro wrapper and a long-filler blend from Nicaragua and the Dominican Republic, this cigar unleashes a rich and balanced smoke that's layered with complexity and a earthy finish rich in flavor, medium to full in strength.
Showing 1 to 4 of 4 (1 Pages)