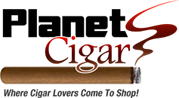 Call: 1-877-97-CIGAR
Your shopping cart is empty!
CARLOS TORANO RESERVA SELECTA
Carlos Torano Reserva Selecta cigars are wrapped in cedar and encased in crystal tubes to preserve freshness.

Lovingly and painstakingly developed by Carlos Toraño, the Reserva Selecta is crafted much like a vintage estate wine, with the most refined tobacco grown in the lush Esteli Valley in Nicaragua and the Valley of Jamastran in Honduras.

Packed with soft cool smoke, the Reserva Selecta is mild- to mediumbodied with notes of sweet cream and cedar.
Showing 1 to 4 of 4 (1 Pages)