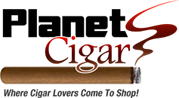 Call: 1-877-97-CIGAR
Your shopping cart is empty!
CARLOS TORANO CASA TORANO
Carlos Torano Casa Torano is a unfailing attention to detail and desire for quality has earned their cigars a reputation second to none in the cigars industy. This Ecuadorian-Connecticut wrapper is delicate, silky, and smooth. The binder is especially selected from the Toraño farms in the hills of Nicaragua; and the filler is a combination of Honduran, Nicaraguan.
Casa Toraño, their flagship brand, is a semi-sweet medium bodied blend of select Central American tobaccos and is offered in your choice of an Ecuadoran-Grown Connecticut or Connecticut Broadleaf Maduro wrapper.
Showing 1 to 4 of 4 (1 Pages)