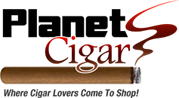 Call: 1-877-97-CIGAR
Your shopping cart is empty!
ROCKY PATEL EDGE LITE
Rocky Patel Edge Lite is bestowed upon us without bands and is made exclusively for the master smokers. The flavor is accented with exotic scents which will leave the you coming back for more. This is mild to medium bodied cigar that was introduced in 2004 is offered now in Corojo wrapper as alternative to the Maduro wrapper.
It will provide you with an peerless smoking experience you never had before, do dare to try some!
Showing 1 to 5 of 5 (1 Pages)