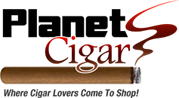 Call: 1-877-97-CIGAR
Your shopping cart is empty!
LA GLORIA CUBANA SERIES R
Created for seasoned cigar lovers searching for the ultimate in bold flavor, The Serie R cigars come in four full-bodied sizes, each one guaranteed to please even the most discerning seeker of rich, robust cigars.

The dark mahogany cabinet-style boxes replete with gold inlay logos and lettering, Serie R cigars deliver their extra-bold resulting in this rich, full-flavored smoke unmatched by any other cigar.Their full-bodied flavor comes from a select blend of long Dominican and Nicaraguan filler, superb Nicaraguan binder with a aged for extra flavorful Ecuadoran wrapper.
Showing 1 to 10 of 10 (1 Pages)