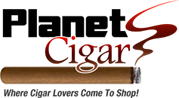 Call: 1-877-97-CIGAR
Your shopping cart is empty!
CAMACHO COROJO CIGARS
Camacho Corojo Cigars, an incredible tasting fully aged cigar, has a extraordinary flavor recognized by cigar aficionados everywhere. Completely handmade from selected vintage tobacco leaves and come in either a Natural or Maduro wrapper giving them their truly distinctive and superb flavor.
Showing 1 to 7 of 7 (1 Pages)