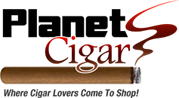 Call: 1-877-97-CIGAR
Your shopping cart is empty!
Perdomo 2 Limited Edition Cigars
Overflowing with a load of intricate flavors, these boxed-pressed cigars arrive in two beautiful colors: an shimmering sun-grown maduro and a sleek, seamless Habano leaf. It is full of flavors of cedar with a nutty coffee flavor and peppered by a zesty sweetness that coats the palate for an incredible finish. The filler blends consist of all Nicaraguan tobaccos that were blended to create a perfect balance throughout the entire length of the cigar. The Perdomo Squared are fillers pressed tobaccos all from Nicaragua's top growing regions, the cigar is buttery and silky but with a bit of liveliness.

Showing 1 to 8 of 8 (1 Pages)