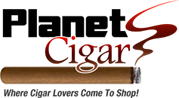 Call: 1-877-97-CIGAR
Your shopping cart is empty!
MONTECRISTO PLATINUM
Planet Cigars is proud to be carrying this line of Montecristo originally Introduced in 2002 the Montecristo Platinum Series cigars are a dark and rustic looking Mexican Cubano wrapper made with a Dominican binder all long filler blends that includes tobaccos from Nicaragua, Peru and the Dominican Republic. The Montecristo Platinum Cigar is a great smoke for either the daily smoker or the aspiring connoisseur these cigars are on a level all by themselves.
Showing 1 to 6 of 6 (1 Pages)