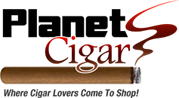 Call: 1-877-97-CIGAR
Your shopping cart is empty!
ROCKY PATEL EDGE
Rocky Patel The Edge are for certified smokers only. This prevailing, extra-full-bodied cigar introduced in 2004, is presented with a choice of a Corojo or Maduro wrapper.
It will endow with you with unparalleled smoking experience you by no means had before. The flavor is accented with exotic scents which will leave the experienced smoker amazed with its finish.
Showing 1 to 8 of 8 (1 Pages)