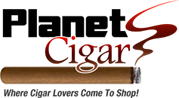 Call: 1-877-97-CIGAR
Your shopping cart is empty!
ROMEO Y JULIETA ANIVERSARIO CIGARS
Romeo y Julieta Aniversario are made with a blend of Peruvian, Dominican and Nicaraguan fillers with an Ecuadorian wrapper and a broadleaf binder. This cigar is in celebration of its epic brand's 130 year milestone as a top of the line in the cigar industry. This cigar also comes with new packaging and a larger cigar count in every box and gives you more to love about this great cigar.
Showing 1 to 5 of 5 (1 Pages)