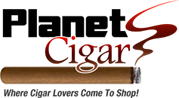 Call: 1-877-97-CIGAR
Your shopping cart is empty!
FLOR DE GONZALEZ GREEN LABEL
The Flor de Gonzalez Green Label is hand-crafted in Nicaragua, and is a mild to medium bodied cigar.

Flor de Gonzalez has been systematically rated by Cigar Aficionado among some of the best cigars in the world.
Containing a Nicaraguan long filler tobacco with a uncrannied Sumatra binder and a Connecticut wrapper, the slightly peppery, nutlike flavor of these cigars is a banquet for the senses.
Showing 1 to 4 of 4 (1 Pages)