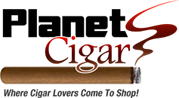 Call: 1-877-97-CIGAR
Your shopping cart is empty!
GENUINE COUNTERFEIT CUBANS
Things will go back to normal in short order. Others believed that Americans the shocked victims refused to accept the new reality. Some said that it must be only temporary, it is the property of the Cuban people". From that day everything changed. At first and In 1959 Fidel Castro sent his troops to cigar factories all over the island nation when they came in they told the disbelieving owners: "This factory is hereby no longer belongs to you.
offered in boxes of 25 the Genuine Cuban Counterfeit This square-pressed brand was launched in 2000 by the Tabacalera Perdomo. Each cigar has an Ecuadorian Rosado wrapper with a medium-to-full-bodied taste.
Showing 1 to 7 of 7 (1 Pages)