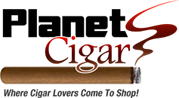 Call: 1-877-97-CIGAR
Your shopping cart is empty!
Flor De Oliva Corojo Cigars
Flor De Oliva Corojo cigars are a rich-tasting, medium-bodied, Nicaraguan long filler tobaccos covered in beautiful spicy Corojo wrapper. With this value line of cigars from Oliva you still get the taste and the aroma that you have come to love from Oliva Cigars all at an affordable price.
Showing 1 to 4 of 4 (1 Pages)