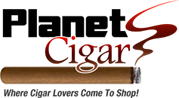 Call: 1-877-97-CIGAR
Your shopping cart is empty!
CAO SAMPLER
Such a variety in fact that you will certainly find the one that suits you best.The name CAO stands for the name of it's founder, Cano A.The CAO Samplers.Ozgener.
With these CAO samplers you will have an opportunity to experience each and every one of CAO's distinctive lines of cigars.
Cao World Sampler is a sampler of 4 very nice CAO cigars: 1 Cao America Potomic Barber Pole 1 ..
Showing 1 to 1 of 1 (1 Pages)