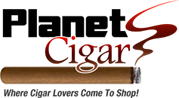 Call: 1-877-97-CIGAR
Your shopping cart is empty!
CAMACHO TRIPLE MADURO
Camacho Triple Maduro Cigars are a fully aged cigar, with its distinctive flavor recognized by cigar aficionados on the Planet. This cigar is handmade from selected vintage tobaccos, which is truly distinctive. The tobacco leaves are grown in the Jamastran Valley of Honduras, a region with perfect soil and ideal climate can compare to Cuba. Blended to perfection with up to five types of maduros, These are full bodied Maduros.
Showing 1 to 4 of 4 (1 Pages)