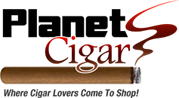 Call: 1-877-97-CIGAR
Your shopping cart is empty!
EL CAUTO ROJO
The El Cauto has been a leader since the begining of the cigar boom.These cigars are all quality hand-made, all tobacco, adhering to its original "Sandwich" construction all Nicaraguan tobacco made of the best leaves anybody can get in Esteli.

The plastic bundle was modified to a flip-top carton, containing 25 cigars in individual extra thick protective cello, inside which you'll find a dapper smoke banded with the red El Cauto ring, standing for the reddish original color or the brand from days gone.We maintained the original five vitolas: Churchill and Double Corona (61/2 by 48 & 71/2 by 50, respectively), Corona is the smallest size with 6x44, the venerable Robusto at 5x50 and the top of the line Torpedo with tapered head and 54 gauge foot by 6 inches.

Showing 1 to 7 of 7 (1 Pages)