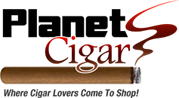 Call: 1-877-97-CIGAR
Your shopping cart is empty!
ISLAND CIGARS
Enjoy all the delights the islands have to offer with this celebration of the senses. Each cigar is expertly crafted to create an effortless draw, White ash and consistently even burn. Perfect for those looking for an easy going smoke, Island Cigars are mild-to-medium in body and strength. Each cigar is composed of luxurious Nicaraguan and festive Brazilian filler tobaccos, binder tobacco from Jamaica and Dominican Republic and four different options of wrappers, Connecticut, Habano, Maduro and Double Wrapper, each born of Ecuadorian and Nicaraguan tobacco. The silky Connecticut wrapper brings a seductively supple creaminess to the islands, while the Habano adds the rich flavor of delectable island coffee. The Maduro wrapper adds a bit of pizzazz with intoxicating island spices, while the Double Wrapper combines flavors into a devilishly delicious explosion of mouth-watering bliss. To accommodate any occasion, Island Cigars are available in four popular sizes: Robusto, Churchill, Torpedo and Chairman.
Exceptional quality and extraordinary value, these cigars ignite the imagination with the excitement of Carnival, the solace of the rolling sea, truly the perfect companions for leisurely island dreams. Gentle, flavorful and satisfying to the last, Island Cigars will bring the joy of the Islands to one and all.
Showing 1 to 4 of 4 (1 Pages)