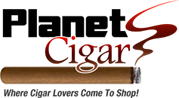 Call: 1-877-97-CIGAR
Your shopping cart is empty!
PLANET CIGARS PREMIUM LONG FILLER MADURO BUNDLES
Planet Cigars Premium Long Filler Maduro Bundles are handmade in the Dominican Republic and are born from Cuban seeds; blended with Dominican San Victor and Olor. These Cigars are 100 % long filler and perfectly wrapped in a San Andres maduro wrapper we took the time to make quality at a good price. These cigars are Mild to Medium in body cool but well rounded smoke yet manages to release intense complex flavors of chocolate and oak.
Showing 1 to 5 of 5 (1 Pages)