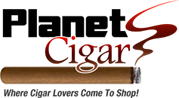 Call: 1-877-97-CIGAR
Your shopping cart is empty!
LA AURORA PREFERIDO TUBE
The La Aurora brand was created by Don Eduardo Leon Jimenes at the opening of the La Aurora factory in 1903 In later years the family made its fortune in other consumer products but the love in the tobacco commercial enterprise remained. The Preferido takes you back in time to the lasting values of past times, when adept rollers first brought dedication and precision, and cigars were a true object of art and love and Preferido reflects a century old tradition of the La Aurora factory. This blend of tobacco long leaves create an oily but well constructed cigar producing a creamy smooth smoke with a hint of roasted nuts.
Showing 1 to 5 of 5 (1 Pages)