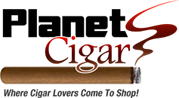 Call: 1-877-97-CIGAR
Your shopping cart is empty!
NATURAL BY DREW ESTATE
Natural cigars by Drew Estate are crafted using the only very best Nicaraguan leaf brought together with its traditional black tobaccos from Syria, Turkey, St. James Parish. Drew Estate continues to amaze us with their unique flavors and shapes; from the crazy shaped Natural "egg" to the small "Juicy Lucy" with its robusto flavor. these Natural Cigars are mild to medium-bodied with a Natural wrapper and are truly like no others. Step out of the ordinary and into a Natural.
Showing 1 to 8 of 8 (1 Pages)