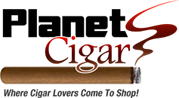 Call: 1-877-97-CIGAR
Your shopping cart is empty!
ROCKY PATEL VINTAGE 1992
Rocky Patel Vintage 1992 Cigars blended by Rocky himself; He mentions It's absolutely time-consuming and painstaking. Most of my blends are a year in the making. His blends are rather complex, like a great Cabernet wine, he reaches for a combination of balance and complexity. I'll literally go through a hundred blends until I settle into a palate winner. When Rocky blends a cigar it tends to lean towards the sophisticated palate. Rocky says that when blending tobaccos from various regions, it takes greater skill and knowledge but the end result is the symmetry and marrying of all these flavors to produce a great tasting cigar.
Rocky Patel Vintage 1992 Churchill Cigars is like a great Cabernet wine where we reach&nbs..
Showing 1 to 1 of 1 (1 Pages)