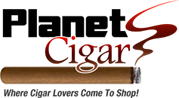 Call: 1-877-97-CIGAR
Your shopping cart is empty!
PARTAGAS BLACK LABEL
Partagas Black Label cigars are further enhanced with a blend of Nicaraguan Ligero and Dominican Piloto Cubano Ligero fillers to give it a full body. The Partagas Black Label cigars are the result of years spent getting the Medio Tiempo wrapper and La Vega Especial binder just right.

The La Vega Especial binder is Dominican Republic grown to give it a deep, rich flavor. The Cuban seed Medio Tiempo wrapper is dark, oily and fragrant to which it gives Partagas Black Label cigars their distinctive flavor; buy a box today.
Showing 1 to 8 of 8 (1 Pages)