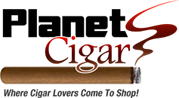 Call: 1-877-97-CIGAR
Your shopping cart is empty!
FELIPE GREGORIO POWER
The exotic blend created for this cigar is the culmination of years of research by Felipe Gregorio.

Felipe Power is handmade in the Dominican Republic, and aged in cedar to full maturity before being released.The opulent taste and aroma, combined with this new and exciting strain of Havana tobacco, is sure to raise the bar in taste and quality alike.

It was combined with a Nicaraguan Habana 92 binder to render a full bodied cigar with a velvet smooth finish.This exclusive Costa Rican wrapper is an intriguing complex and wonderfully tasting tobacco derived from ancestral pre-embargo Cuban seed.
Showing 1 to 4 of 4 (1 Pages)