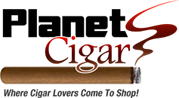 Call: 1-877-97-CIGAR
Your shopping cart is empty!
South Beach Flavors Variety Pack of 14 Cigars
Price: $38.99 $34.97

Brand:
NINO VASQUEZ
Product Code:
SBF -VPS - 14
Availability:
In Stock
South Beach Flavors Variety Pack of 14 Cigars
South Beach Flavors Variety Pack of 14 Cigars by Nino Vasquez Cigars is a mild Dominican blend in a Natural wrapper enhanced with exotic but subtle flavors.
Variety Pack Contains:
1 - Honey Maple
1 - Nag Champa
1 - Mocha Latte
1 - Mojito Rum
1 - Sambucca
1 - Vanilla Macadamia
1 – Mango
1 – Chocolate
1 - Pina Colada
1 - Key Lime
1 – Cream Brulee
1 – Cherry Jubilee
1 - Strawberry Short Cake
1 - Peach
FREE SHIPPING PRODUCT
General
Length
5
Ring Size
44
Packaging
Cellophane
Packed
14
Suggested Retail
28.50
James Hedgecoth
|
I discovered these cigars on my trip to Key West and I love the flavors. The Customer Service here is fantastic! I have referred a few friends to this site!
Mark Oglesby Jr
|
I was a frequent buyer of the original 12 pack for myself and my father-in-law but now with the two new flavors, Strawberry Shortcake and Peach I mean wow! Great customer service and a fantastic product. Long lasting flavor, perfect length and very well rolled.
Carmine Barlucci
|
Perfect little cigars to sit outside with after dinner. Great flavors and perfectly rolled and at a great price!
Mark Panici
|
South beach cigars by Nino Vazquez are great tasting cigars. Perfectly rolled and perfectly balanced I love south beach.
Showing 1 to 4 of 4 (1 Pages)
Write a review
Your Name:
Your Review:
Note: HTML is not translated!
Rating:
Bad
Good
Enter the code in the box below: